Awards and Accreditations
SSAT Network:
Manor are part of the SSAT network that delivers impact and excellence by providing a framework for exceptional education focused on teaching and learning, professional practice and leadership.
SEND Exceptional Outcome Award:
Awarded by the SSAT, Manor received the SEND Exceptional Outcome Award for service to SEND education and outstanding commitment to pupil's progress.
Young Enterprise, Centre of Excellence in Financial Education:
With guidance from a financial education consultant, Manor worked towards a Young Money improvement framework – a set of national professional standards, creating engaging and inspiring learning programmes, alongside staff development and training. The goal is that students leave school with the knowledge, skills and confidence to be able to make informed and independent financial decisions. Manor was awarded the Young Enterprise Centre of Excellence Awards for recognition of a strong, effective programme for financial education.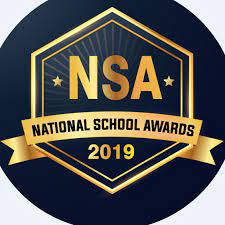 School of the Year Award:
In 2019, Manor was awarded School of the Year at the National School Awards for delivering huge improvements for pupils, introducing new and innovative curriculums and overcoming challenges to ensure the successful running of the school.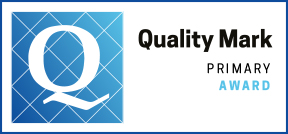 Primary Quality Mark:
The Quality Mark aims to focus leaders to undertake effective self- evaluation and continuous improvement for English and mathematics, which drives better outcomes for pupils, their families and society.
It provides a framework to promote, support and celebrate the improvement of English and mathematics from early years through primary.
As well as driving continuous improvement and celebrating excellence through its Award, the Quality Mark also acts as a guide for the improvement journey for settings. Manor School was re-credited in December 2018 and highly praised by the visiting assessor.